Layers of Life in Death: a photographer's path to Hanal Pixan
Consulate General of Mexico, Sacramento
November 2nd-30th
DÍA DE LOS MUERTOS 2021: ESPÍRITUS CREATIVOS DE CALIFORNIAOctober 2 – November 7, 2021
Celebrating the state's spirit of creativity, "Día de Los Muertos 2021: Espíritus Creativos de California" ("Day of the Dead 2021: Creative Spirits of California") honors innovative Californians Eazy-E, Carrie Fisher, Ishi, Charles M. Schulz and John Steinbeck through original works by California artists Roberta Alvarado, Francisco Franco, John Hancock and Juan Ramos of John Juan Art, John S. Huerta and Rob-O of I Love Sugar Skulls.
A journey through life, love and death, the new exhibition explores the Mexican cultural tradition of honoring deceased loved ones each year on November 1 and 2 by displaying "calaveras de azúcar" (sugar skulls), "altares de muertos" (altars of the dead) and "ofrendas" (offerings), which has evolved from the Aztecs to modern-day Mexico and California. Visitors also are invited to celebrate a lost loved one in the exhibition's Community Altar.
Hot August Daze Exhibit 
3rd Eye Gallery
2021
Through The Lens Exhibit

2021
Wounded Deer
Frida Kahlo inspired Exhibit
images plus 2 antler dreamcatchers, mixed media
3rd Eye Gallery
2021
I was hired by the family of lifelong Activist Al Rojas to film his funeral service. Starting at Mr Rojas'  Sacramento home for family, a large procession led by Danza to Southside Park included MMIW, LCLAA, UFW, Postal Union Workers, and a long line of coalitions united for the betterment of the people, followed by lowriders and lots of music. At the park the service was livestreamed through several cities to humanitarian leaders throughout Mexico. President Obrador of Mexico shared words in Mr Rojas honor, and the Congress of Mexico held a moment of silence. The film I took is for the family and will be used for a documentary on Mr Albert Rojas life. Mr Rojas was a founding member of UFW, LCLAA, and much more. To learn more about Mr Rojas' efforts and life achievements, and to continue his efforts please read more
 here:  https://www.gormleyandsons.com/obituary/albert-rojas
more images of past protests led by Mr. Albert Rojas in Photojournalism Gallery. 
West to East: Travels through Nicaragua
A Virtual Gallery Collaboration with Photography by Roberta Alvarado and Poetry by Tomas Montoya adapted for Quarantined times for Sacramento's Bi-Annual Photogra​​​​​​​phy Month. An Exhibit for Casa de Espanol, Sacramento, California.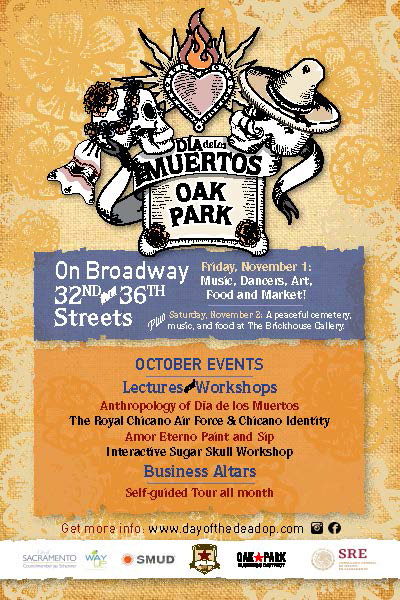 Solo Exhibit October 4-November 2, 2019 at The Brickhouse Art Gallery, Sacramento, California
for Oak Park's Day of the Dead 2019
Opening Reception October 4th w/ Artist Talk 7-8pm
closing reception Nov 2, 2020 Peaceful cemetery scene w/ performances and Mariachi 
7/7/2019  I was invited to be a judge for the The Latino Center of Arts & Culture's Fiesta de Frida Kahlo's Frida Kahlo Look a Like Contest. I was honored to be alongside Susan Savage, owner of  Sacramento River Cats Baseball Team, and Rory Castillo, Fashion and Costume Designer. (I am in the center)
Pictures of the day. 
October 13, 2018 - 3 photographs of Dia De Los Muertos theme shown.

Click below: 3 day photography coverage for 13th Annual Joshua Tree Music Festival, Oct 4-7, 2018
"Old Well Café" taken in Drytown, California as featured 13 minutes in The Paramount Picture "The Big Short"